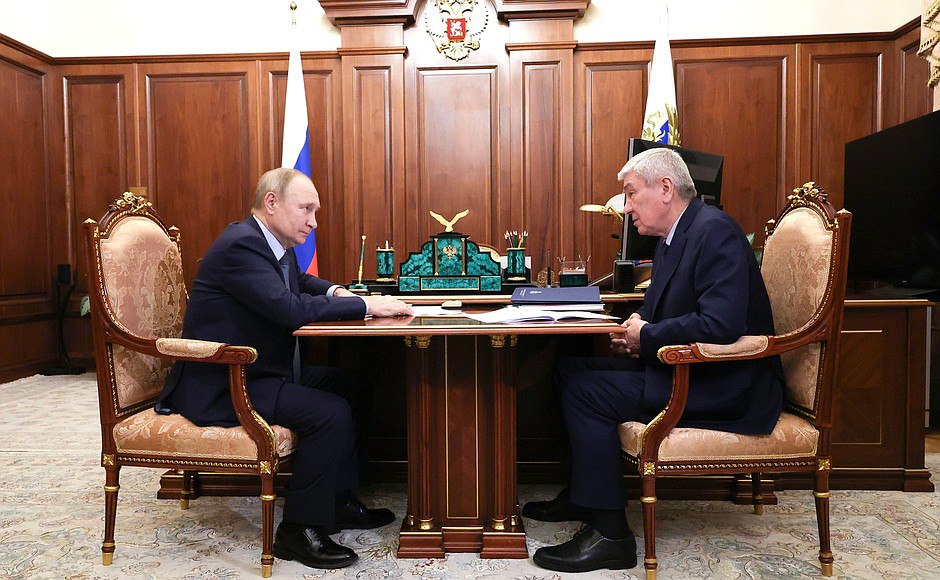 At a meeting on March 9, 2023, Director of the Federal Financial Monitoring Service Yury Chikhanchin informed the President of the Russian Federation Vladimir Putin about the current activities of the department.
In a conversation, Y. Chikhanchin spoke about the successful holding of the second International ¬Financial Security Olympiad in 2022 with the support of the Government of the Russian Federation, the Ministry of Education and Science of Russia, the Ministry of Education of Russia , the Ministry of Foreign Affairs, the International Educational and Methodological Center and a number of universities of the network institute - PFUR, MEPhI, Siberian University - at the Sirius site.
It was noted that a lesson on financial security was held, in which more than two million children took part not only in Russia, but also in the CIS countries.
About 40 thousand participants got into the qualifying round of the Olympics, and 500 winners arrived at the Sirius site. The director of Rosfinmonitoring noted that the BRICS countries took part in the Olympics. Master classes, business games, a large number of sporting events were held for all participants.
In addition, the alley of the Olympics was laid. Representatives of different countries planted three palm trees - according to the number of continents that participated in the Olympics: Eurasia, Africa and America.
Yuri Chikhanchin drew the attention of the President to the growing interest in the International Financial Security Olympiad among a number of countries, in connection with which it is planned to significantly expand the geography of the Olympiad in 2023.